In a previous post I reviewed the popular (and infamous) Fiesta Siesta hostel, which doubles as the ever-popular bar called Charlie's and specializes in serving up adventure to all its visitors. Split has so much to offer the intrepid traveler, and I want to give a breakdown of just a few of Split's hot spots.
In a rush? Pin now and read later!
If you're into food, local beverages, historical sites, national parks, and anything else you could think of, this post is for you.
Sites In & Around Old Town
1. Diocletian's Palace
As the name suggests, this palace was built by Diocletian during the 4th century, and contains a surprising amount of history. This incredibly preserved structure is not only an architectural phenomenon, it was built with the intention to be Diocletian's retirement home, so to speak. But don't be misled by the term "palace." This structure was first and foremost a military fortress.
Imposing fortress aside, visitors can also see an elaborate sanctuary, baptistery, an entire room of reliquaries and other liturgical relics. The must-see though is the top of the bell tower. Follow the very steep and very cramped staircase as it winds upward to get an absolutely killer view of Split that you won't find anywhere else in the city.
Insider Tip: If you're a Game of Thrones fan, Diocletian's Palace was used as a location for Season Four!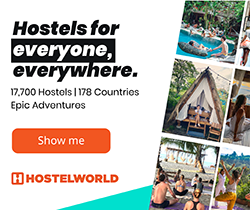 Depending on how much you want to pay, you can see parts or all of the site. Even if you do opt to see all the palace has to offer, it's still relatively cheap. Just make sure you're not afraid of heights before you commit to the bell tower!
2. Marjan Hill
If you're like me and find yourself needing a workout after indulging in all the delicious food and drink, get yourself over to the Marjan Hill. Sitting proudly atop a hill that overlooks Split, this spot offers one of the best views of Old Town and the Adriatic. Find your way to the weathered stairs that lead up to the vantage point, and you'll be met with beautiful pines and views of the sea that also offer a bit of an escape from the hustle and bustle of the city.
Once you've made it to the iconic vantage point, reward yourself with a treat from the cafe that's strategically perched at the top to give you the best view. If you can time your day, try and hit this hike right as the sun is setting while you enjoy a glass of wine or coffee, both of which are fantastic in Croatia.
Surrounding Hot Spots
3. The Beaches
It doesn't take a travel expert to know that any city sitting along the Adriatic Sea is going to have some fantastic beaches. And what's better is that most are within walking distance. If you stay in Old Town or the surrounding area, you're very close to what became my favorite beach, Uvala Bačvice. This is a swim-friendly bay where you can find volleyball, cliff jumping, and a boardwalk full of great restaurants.
Insider Tip: if you're going to cliff jump or swim in the shallows, try to wear some type of water shoe, as the Adriatic is a rocky coast home to barnacles and sea urchins (yes, I did meet someone who stepped on a sea urchin; no, he did not accept my offer to provide him with an all-natural cure). And if I can make a recommendation, it would definitely be Chacos or a similar shoe.
That being said, plan to spend at least a few hours here, or at any of the other beaches. The experience is incomplete, in my opinion, unless you enjoy a refreshing glass of white wine and a delicious pizza, which I will discuss later on in this post because Croatian pizza is unforgettable.
4. Krka National Park
Despite being a relatively small country, Croatia's landscape is extremely diverse. You can see everything from rolling hills, to rock strewn mountains, to beautiful coastlines. Now if you've got enough time in Split to take a day trip somewhere, Krka National Park is absolutely mandatory.
A short bus ride brings you to a small town that's populated with small shops and booths that you can peruse before you climb aboard the river boat that will bring you to the actual park. On this idyllic boat ride you can enjoy viewing spectacular bluffs and wildlife, but be sure to bring your camera to capture it all.
Once you get to the park, you can hop onto the trail that circles the entire river with its many pools and water falls. Enjoy vantage points, pools full of fish and many varieties of water fowl. Once you've finished your hike, and if it's during the correct time of the year, jump in the water for a swim.
If swimming's not your thing, there are plenty of booths & small cafes with snacks and refreshments. I recommend enjoying a local beer at one of the many picnic tables that sits alongside the river.
Insider Tip: Stay at a local hostel like Fiesta Siesta. They'll help you find a tour guide with very little hassle.

5. Blue Caves
Another wildly popular destination is the famous Blue Caves near Split. Make use of one of the many tourist agencies that line the city and book your day trip out to explore this natural phenomenon.
You'll be able to climb into a boat and experience these unnaturally bright, blue waters up close and personal. And with this destination being so close to Split, even visitors who only have a few days in the city will have time to see it.
6. Hvar Island
If old churches and hikes aren't your favorite thing, there's still plenty to do in Split! One of the most popular adventures is taking a ferry out to the nearby island of Hvar. From here you can enjoy the island, or take another boat out to one of the neighboring islands. These smaller islands often hosts parties that don't exactly have an end; they just keep going day after day! Enjoy meeting new people, sunbathing, swimming and dancing.
Some people opt to visit for a few hours, some stay out there for several days. Whatever your party mood is, it's extremely easy to come and go as you please. The ferry takes about 90 minutes to get back to the mainland, and goes back and forth several times a day.
If you want to book a trip out to Hvar, Split makes it very easy. As you're walking on the streets, you'll see plenty of advertisements from local tour guides and agencies who advertise day trips to Hvar and many other nearby destinations.
7. EAT & Drink
The food and drink situation is one you'd have to try and mess up. Here's my expert breakdown, as someone who ate and drank way too much while I was visiting.
Any local cafe will do. No matter the cafe you stop at on the boardwalk along the Adriatic, their breakfast, lunch and dinner is absolutely amazing. The most important thing is to try everything from pastries, to coffee, to more staple entrees.
If you aren't getting sea food at every meal, you're doing it wrong. I'm talking everything from snacks, to pasta dishes, to pizza platters. For goodness sakes every piece of pizza I ordered had shrimp on it. Coming back to Domino's and Pizza Hut was tragic.
Be adventurous! Many times a menu won't have an English translation; but I guarantee you that whatever you order will be fresh and delicious. So don't get skittish if you don't recognize any of the words.
Drink and be merry. Croatia's adult beverage game is strong. There wasn't a glass of wine or bottle of beer that I didn't enjoy. But what made the experience even more enjoyable is that they define their beverage sizes differently. A normal draft of beer in Croatia is is roughly the amount of two, at least over in the U.S.
Even if you're not hungry, Eat. The. Gelato. I can't over emphasize this. Even if you're not obsessed with ice cream, Croatia's take on the frozen dessert is a culinary experience that I will not soon forget.