If you've never been to Split, you'll be hard-pressed to find the Fiesta Siesta Hostel by accident, or even on purpose. This quaint hostel is tucked into a tiny side street in the middle of Split's Old Town.
Make your way through the winding streets, the maze-like alleyways and be on the lookout for the tell-tale "Charlie's" sign that hangs off the side of the dilapidated, stonework wall. If you find yourself in a sunken, smoky bar with fútbol always playing on the corner TV, you're in the right place!
In a rush? Pin now and read later!
Fiesta Siesta doubles as a hostel and bar that's affectionately known as Charlie's, and it's not your typical hostel. If this is your first time in a hostel, don't let this be how you define all your future hostel-stays. And for those who are seasoned hostel vets, be wary of leaving negative reviews.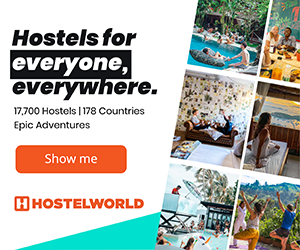 While the facilities might come across as cramped at first glance, and you'll be lucky to get more than 3 hours of sleep during your stay here, the Fiesta Siesta is one of the most popular hostels to stay at in Split, and here's why.
1. Proximity to Attractions
Whether you've got one night, a few days, or a month to hang out in Split, you definitely don't want to spend your precious adventure time on commuting from one location to another, especially if navigation is tricky. But if you stay at Fiesta Siesta, you never have to worry about that.
This hostel sits right in the middle of Old Town, and gives you access to all the best places to tour, eat the local fare, or grab a drink with your friends. Not to mention, most of these paces are all within walking distance. You can't beat that!
2. The Staff
Accessibility aside, the staff at Fiesta Siesta is dead set on plugging you into all the fun activities that Split has to offer. They regularly serve as the middle man who connects you with all the sights and sounds of Split and the surrounding areas.
Need to arrange a bus ride out to Krka National Park? Done. Want to schedule a 3-day trip out to Hvar? Say no more. What about exploring the famous Blue Caves? Just get on the 2:00 bus. This staff of locals makes finding adventure all too easy.
3. Great Place to Connect
If it's your first night in the city, the hostel's staff gather you up with the rest of the backpackers and march off to a group dinner at one of the many fantastic (and affordable) restaurants. But that's not all.
They organize nightly get-togethers right in Charlie's, and host infamous pub crawls throughout the city's hot spots. What's more? You're only 10 steps away from your bed for whenever you're ready to call it a night.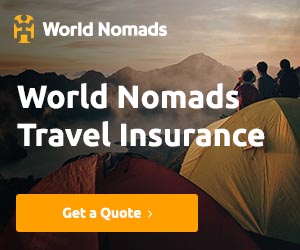 Go to Split, Stay at the Fiesta Siesta Hostel
Split's an amazing city. I've affectionately called it the College Student's Italy (for a number of reasons). But what really brings your visit to this city to the next level is staying at the Fiesta Siesta, partying with locals and Charlie's, and enjoying all the Split has to offer with none of the hassle that comes with being in an unfamiliar, foreign city.