For this blog post, I want to do a few different things. First off, I want to tell you where I learned how to scuba dive in Guam. Second, I want to walk you through how I became certified in case you or someone you know happens to be in Guam and wants to get their own certification. Lastly, I want to walk (or I guess, swim?) through the 8 different dives I did in Guam, all of which were incredible.
In a rush? Pin now and read later!
So, let's get to it!
Where to Get Scuba Certified in Guam
When I started my trek across Southeast Asia in Guam, the thing I was most excited about was getting my scuba diving certification. Little did I know that by the time I left the island, I would have not one, but three scuba diving certificates under my belt!
I didn't think it would be possible for me to get my Open Water certification during the two weeks that I was in Guam, let alone two others! But when all was said and done, I left with an arsenal of certs, including my Open Water, Enriched Air, and Advanced Open Water.
If you ever find yourself in Guam and want to get scuba certified, I 100% recommend you work with the MDA Guam Dive Shop.
Not only is the staff easily the kindest and most helpful group of people you'll meet on the island, the dive instructor, Ken Holbein, consistently goes out of his way to help you get as far into your diving certification(s) as you want, not to mention provides you with more than enough knowledge and expertise to help you feel safe during the learning process.
Another reason that I loved working with this shop so much was that they had built a really awesome community of divers. It seemed like every single diver they certified knew each other well and hung out on a regular basis. It probably helps that we all went to the same bar together several times a week either for wing night or after a group dive, but that's beside the point! (By the way, if you ever need a good bar recommendation, click here!)
HOW TO GET Scuba Certified in Guam
In terms of actually getting my certifications, the process was pretty simple. MDA Dive Shop works within PADI (Professional Association of Diving Instructors) to provide you with the working knowledge necessary for enjoying safe and fun dives each time you enter the water.
When you start your Open Water certification, you'll have to spend a few hours watching the certification videos that teach you everything you need to know about open water diving. The PADI Open Water curriculum will cover the basics of scuba gear (such as a mask, snorkel, fins, regulator, buoyancy control device, tank, computer, weights, etc.), safety, buoyancy, and more.
As you work your way through the videos, you will also be responsible for completing the PADI Open Water workbook that reiterates the same information in the videos, but also includes a variety of quizzes and knowledge reviews at the end of each section.
Word of advice: Pay close attention to these, as you'll need to know the information from memory when you test out for your certification.
After you've completed the knowledge section of the certification process, you'll then have to complete 2 confined dives (this will happen either in a pool or a body of water that mimics a pool) while under close supervision of your instructor, and finally two open water dives.
Once you've completed your educational videos, workbook, knowledge reviews, confined and open water dives, you will officially be a certified Open Water diver.
Conveniently enough, you undergo a very similar process for your Enriched Air and Advanced Open Water certifications, though the content will be more detailed and testing more rigorous.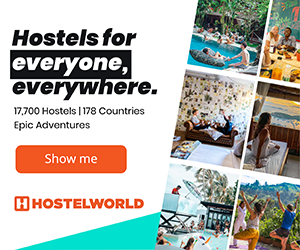 Dive Sites Around Guam
The following dive sites that I'm going to talk about are all dives that I did with MDA during my stay in Guam. Each and every one of them was amazing, but these seven only scratch the surface when it comes to the diving opportunities around the island!
There are over 70 different dive sites around Guam, and MDA has different dive sites scheduled every day. Be sure to check their boat schedules to learn about what diving options are available each day!
That being said, let's jump into some of the different dive sites that you can explore around Guam.
Fish Eye Marina
My first dive ever was a shore dive at the Fish Eye Marina, which actually counted towards my Open Water certification as 2 confined dives. Getting there was a bit rough, as my instructor and I had to drag every bit of our gear across a rocky plateau that lasted several hundred yards before the water finally became deep enough to submerge. After getting over the initial shock of my first real breathe underwater, and running through the different skills I had to complete for my certifications, my instructor and I began exploring the area. It's not the most overwhelmingly beautiful dive site, but what does make this spot unique is the Fish Eye Marina Observatory that's nearby. We were able to swim over to it and interact with the people who were inside the observatory itself, which included taking photos for them and high-fiving them over the glass. Not to mention we got to see two reef sharks on that dive!
The Blue Hole
Visiting the Blue Hole was my first official open water, boat dive that I did in Guam. My first had been a shore dive and even after that first boat dive, I can tell you that I never want to do another shore dive! Hauling so much equipment can be a real drag…literally. But diving the Blue Hole is one of the most coveted dive spots in Guam. The crowd favorite is to "shoot" the Blue Hole, but that requires an Advanced Open Water Certification, so all I could do this particular day was hover above it at 60 feet and admire the fish and coral (no complaints here!) But if you have your Advanced Cert, you can drop into the 125 foot hole and swim through to the other side, no problem.

American Tanker
The American Tanker is another famous dive site in Guam and for good reason. The huge concrete barge sits right beside a shallow reef, making it accessible for even the most beginner divers. With all the years that it's sat underwater after World War II, a thriving coral community has grown along the tops and sides of the structure, giving you plenty of fish and other wildlife to look at. You can also swim into the barge itself, and even go up into an air pocket. Of course, don't take your regulator out to breathe in that air; it's poisonous! If you swim away from the Tanker, you can find a massive coral reef known as "the Wall" (which, as a Game of Thrones fan, was funny because I tried to picture the men of the Night's Watch as a somber collection of fish the entire time we explored that area).
Barracuda Rock
The Barracuda Rock dive site is a collection of boulders that contain a colorful variety of corals, fish and plants. This area is great for a drift dive or working on your navigation. If you had enough air, you could spend hours exploring the different rock formations and fish. Not to mention, the boulders that litter Barracuda Rock occasionally host black- and white-tip reef sharks. No worries here; the sharks are very docile and not dangerous at all. Just remember that with sharks and all other marine life, never try to touch them or make them feel in danger.
Gab Gab II
Gab Gab II is an incredible place to dive. It's a very large reef that's found right inside the harbor, making it super accessible by boat. When you dive Gab Gab II, you can see tons of coral, large jacks, nurse sharks, and endless amounts of fish. Plus, there's a good chance of seeing the Atlantis Submarine from the outside. If you navigate carefully enough, you might also be able to find what's lovingly referred to as "Clown Town," a school of clown fish that can all be found in a large collection of sea anemone.
Finger Reef
Diving Finger Reef was one of the final dive sites I got to visit during my stay in Guam and it is one for the books. The entire site is made of endless sloping corals that drop well past 100 feet. There are tons of anemones, fish, and even turtles that you can find. Plus, if you aren't able to dive it, you can even snorkel here, which makes this a really fun and incredibly accessible area to enjoy one day.
Amphitheater
The Amphitheater dive can be accessed off of Cabras Island. The site has a natural curve and steep drop-off with a large amount of deep water corals and other forms of marine life. Typically, you'll have fantastic visibility here that can range anywhere from 60 to 150 feet. Do keep in mind that there can be currents, but just remember to swim into them initially and then float back with them once you've reached your turning point in the dive.
Scuba Diving in Guam
Being able to get scuba certified in Guam was one of the most rewarding and fun experiences that I could've pursued during my trip to Southeast Asia. Not only was I able to get three certifications in such a short amount of time, I got to enjoy some of the most beautiful dive sites that you can find anywhere in the Pacific.
More importantly though, I'm super grateful that I was able to get all three of my certifications through the MDA Guam Dive Shop. I know for a fact that I wouldn't have been able to accomplish this many certifications so quickly and safely without their knowledge, accessibility and expertise. (Thanks MDA, Naiyomi and Ken!)
Looking to go scuba diving in Guam? Then give this a pin and save it for later!