I've been in Thailand for over 2 weeks now and all I can say is wow, what an adventure it's been so far!
Going into this 3-month trip to Southeast Asia, I knew I was going to spend the majority of my time in Thailand, and if it weren't for visa exemption policies and restrictions, I would stay here forever. That being said, I plan on spending exactly 30 days in Thailand (but, also, I'm already planning a second trip haha).
I started my Thailand adventures in Phuket and spent about 10 days there. Well, technically I spent about a week in Phuket, and 2 days on Ko Phi Phi, but for simplicity's sake we'll say I spent 10 days in Phuket.
In a rush? Pin now and read later!
Because I work and travel at the same time, I felt that my 10 day trip was more than enough time to explore the island and surrounding hot spots, but if you're ONLY traveling (and not trying to play the work-play balancing game), I would say 4 or 5 days in Phuket is more than enough time to see the island, as well as see other iconic spots like Koh Lanta, Phi Phi or Phangan.
That being said, here's how I spent my time in Phuket, and if you ever plan on visiting this area in Thailand, I would recommend any of these activities!
Where To Stay in PhukeT
Before I dive into all the shenanigans I did in Phuket, first things first: accommodation. While I was in Phuket, I stayed at the Neighbors Hostel & Cafe in Old Town.
This quaint hostel is easy to miss if you're just casually strolling down the street, but if you're looking for it, you'll have no trouble finding the small yellow cafe with a cozy porch out front.
I absolutely loved staying at this hostel-cafe combo. The staff was incredibly friendly, the rooms were comfortable and spacious, the bathrooms were clean and well-maintained, and the cafe menu was spot on. Without a doubt though, the best part about this hostel was how much the staff helped you plan your adventures in Phuket. They had an endless list of restaurants, night markets, bars, tours, sight seeing spots, and transportation recommendations to help you get the most out of your trip. Without their knowledge and assistance, I wouldn't have enjoyed my visit to Phuket half as much as I did. While there are lots of areas to stay in Phuket, if you're wanting to set yourself up in Old Town, I definitely recommend booking your stay with the Neighbors.
20 Things To Do in Phuket
If you jump on Google and search "things to do in Phuket" you will be bombarded with countless attractions to see and tours to book. Phuket is the tourist capital of Thailand, and it shows. Not only is there plenty to see and do while you're there, but there's also something for everyone in Phuket. Whether it's shopping, visiting markets, laying on the beach, or going scuba diving, you definitely won't ever be bored in Phuket.
1. Big Buddha
As one of the most iconic attractions in Phuket, going to see Big Buddha was one of the first things I did when I get to town. Even after seeing photos online, I was not prepared for the sheer size of the colossal statue. Once I got down marveling at how massive and beautiful the Big Buddha statue was, I was awestruck once again by the views you get from the base of the structure. Rolling, green hills, sprawling mountains, and long sweeping coastlines can be seen from every direction, easily making this one of the best view points I visited in Phuket. I definitely took my time here to wander the grounds, marble staircases, dragon statues, and brass bells that are intricately carved with Thai lettering and icons.
2. Island Hopping
I had heard a lot about the island hopping in Phuket and was pretty thrilled I got to spend an entire afternoon jumping around to four different islands. Hours of snorkeling and laying out on the beach made for a great day; plus we had a great guide provided to us through Phuket Next General Travel (if you're looking to book your own island hopping tour).
I will say this about the island hopping in Phuket, though: after coming off several island hopping trips in the Philippines, I was pretty shocked by the state of the beaches. Not only were the beaches overly crowded with bars and merchandising stands, the sand and water had quite a bit of trash in them. My friend and I went snorkeling on the first island and picked up trash whenever we found it in the sand beneath us while we were swimming. We ended up going back to shore only after 20 minutes because our hands were completely filled with trash that we picked up. That made for a pretty sad island hopping experience as you hate to see any beach or body of water loaded up with trash like that. Overall I definitely had an enjoyable experience, but I really only want to do that trip again so I can clean up that beach more.

3. Wat Chalong
Wat Chalong, also called the Chalong Temple, was built in the early 1800s and is the largest of the temples on Phuket. Many locals and Thai tourists come each day to pray and pay their respects. Not only was I blown away by how large the temple was (which can be a confusing word for it since the "temple" is a collection of beautiful buildings and worship areas), I was also stunned by architecture's intricacy. The outside of the temple features ornate detailing around the doors and windows, as well as on the roof. Step inside the three-story temple and you will be met with beautifully decorated walls and ceilings that tell an intricate story via paintings and mosaics.
When you go to visit Wat Chalong, it's important to remember that it has, like other Buddhist temples, a dress code that you should follow:
No shoes in the temple EVER
Women should be dressed in clothes that cover their shoulders and knees (skirts and wraps are provided though if you don't have appropriate clothing, though, so you can still see the inside of the temple)
Speak in a quiet voice
Be respectful
Don't touch the statues or other relics
4. Flying Hanuman
I didn't know it at first but Flying Hanuman was going to be one of my favorite activities that I did while visiting Phuket. If you go to their website, they refer to themselves as "Thailand's Most Famous Zipline," but that doesn't even begin to cover the experience. When you go to Flying Hanuman, you will spend 2 or 3 hours crossing tricky rope bridges, winding your way up spiral staircases into the trees, trekking through the wilderness, plummeting weightlessly off rappel lines, and finally whizzing your way through the air on 15 different ziplines! Oh, and I can't leave out that our entire adventure was facilitated by two of the craziest and funniest Thai guys I have ever met (so help me, God, I will never forget Johnny and his antics).
If you want to visit Flying Hanuman, there are three different ziplining experiences that you can choose from (visit their website for pricing details):
28 platforms
15 ziplines
2 sky bridges
2 abseil points
3 spiral stairways
1 sky rail
20 minute wilderness walk
Round trip transfer (they'll pick you up and drop you off at your hostel!)
Post-adventure meal
28 platforms
15 ziplines
2 sky bridges
2 abseil points
3 spiral stairways
1 sky rail
20 minute wilderness walk
Round trip transfer
Post-adventure meal
28 platforms
15 ziplines
2 sky bridges
2 abseil points
3 spiral staircases
1 sky rail
20 minute wilderness walk
Round trip transfer
Post-adventure seasonal fruit set
If you can, try to book the 8 AM journey so that you can get a 20% discount!
5. Trickeye Museum
Some days you wake up and go hiking for 3 hours, spend the entire afternoon paddle boarding on the ocean, and then bar crawling until 3 AM. Other days you're exhausted and need to sleep in until noon, grab a bowl of pad thai and visit a nearby attraction that's within walking distance of your hostel. That's how I ended up at the Phuket Trickeye Museum on a Tuesday. This tourist favorite was minutes from my hostel and a perfect way to have a fun, chill day.
The Trickeye Museum offers a myriad of 3D paintings that deceive and delight hundreds of people each day. The interactive museum has tons of creative murals, all of which the patrons can pose and interact with during their visit. I saw the Hulk, Gollum, dinosaurs, King Kong, and many more virtual paintings that had me laughing for a good two hours. If you're planning a trip to Phuket and want to visit the Trickeye Museum, make sure to bring one or two friends with you who can capture some cool photos of you posing with the 3D art!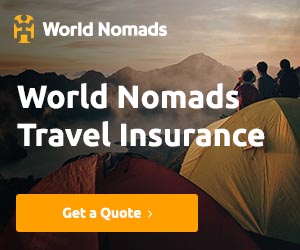 6. Scuba Diving
If you've been following my blog closely these last few months, then you've probably noticed that I list scuba diving as something to do in every place I visit. In my defense, it is one of my favorite activities and I'm paranoid about not forgetting any of the skills that I learned in Guam while getting my certifications. That being said, I had a great time diving in Phuket; and while the water wasn't the clearest that I've seen, the dive sites we went to hosted some of the most beautiful and diverse aquatic wildlife that I've laid eyes on. We saw turtles, sea horses, lion fish, scorpion fish, an octopus, manta rays, and jelly fish. I also accidentally brushed up against a sea urchin, but swam away (ba dum tsss!) completely unharmed!
For our scuba diving in Phuket, we booked a day trip through the Super Divers. Our booking included three different dive sites (including one wreck!), complimentary breakfast and lunch, all the gear you could ever want (including wet suit), a super knowledgeable guide, and tank set up! If you want to do any scuba diving, definitely go with the Super Divers and try to get Mike as your guide!
7. Patong Beach
You can't plan a trip to Phuket without making a stop at Patong, one of the most famous beaches on the island. With its warm beaches and calm waters, Patong makes for a very chill place to hang out; not to mention there are fun activities like renting a jet ski, parasailing, tubing, and playing soccer.
Given the amount of bars, restaurants, and tattoo parlors (if that's your thing!), you could spend a day or two on Patong Beach. There are plenty of hostels in the area that you can stay at if you want to hang out there for a full day or two, or you can rent a scooter like I did and make your way there for a fun afternoon. I would actually suggest spending at least one night there so you don't have to worry about how you'll get home since it does have a strong night life (see Bangla Road below).
8. Bangla Road
You can hear Bangla Road way before you even set foot on the actual street. A night life staple in Phuket, Bangla Road is a mad house of lights, music, dancing and music. The street is closed off to vehicles and has a high volume of foot traffic at all times, although the place really comes alive at night. I definitely recommend hanging out on Bangla Road for at least one night, and ideally not on a night where it's pouring rain (even though dancing in the rain to Mr. Brightside made for a pretty great memory!)
9. Indy Market
During my trip to Phuket, I stayed in a district that's known as Old Town or Phuket Town and one of my favorite parts about staying in this location was that there always seemed to be some street market to visit. The best market I went to was definitely the Indy Market that happens twice a week. There's a large mix of vendors, live street performances and a glorious mess of street food.
Not only is it a fun, carefree way to spend an evening, everything is also super affordable – the kind of affordable where you don't think twice about getting a second order of pork dumplings!
10. Nai Harn Beach
Of all the beaches I went to in Phuket, and even those on surrounding islands, Nai Harn was the best in my opinion. The beach isn't overly crowded or packed with tourist attractions, has that iconic white sand that we all look for in a beach, crystal clear water and regular surf. The beach itself is set back inside a bay and framed by beautiful, green hillsides. If you hang out there long enough you can even see someone parasail off one of the hilltops and land on the beach. Between the paddle board and surfing rentals, I easily spent a whole day here, not to mention sore for three days after. Definitely one of my favorite spots in Phuket!
11. Stand-Up Paddle Boarding Tour
Wherever you end up staying in Phuket, there's no shortage of tour companies that offer island hopping, kayaking, jet skiing, or some other kind of adventure. I did my fair share of these on the island, but the most memorable tour I went on was a stand-up paddle boarding tour around Nai Harn Beach.
My friend and I worked with a company called Paddle Phuket, and they offer several different paddle boarding trips, including some like snorkeling off of reefs, exploring the mangroves, and watching the sunset over the bay at Nai Harn. I did the sunset tour and had an absolute blast. Tan, our awesome guide, took us around a small island that's right off of Nai Harn beach and positioned us right in the current so we could enjoy a beer and watch the sun go down while the water did all the work for us. I can't even dream of a more chill experience than that. I have officially peaked.
12. Phi Phi Island
Even before I had ever considered taking a trip to Thailand, I had heard of the (in)famous Ko Phi Phi. There are tons of islands throughout the Gulf of Thailand, but Phi Phi is one that stands above the rest. Small and quiet, it's essentially one endless beach with some interior jungles. If you enjoy partying, casual beach days, kayak excursions or diving, you'll absolutely love Phi Phi.
I myself didn't have any specific plans to visit Ko Phi Phi during my stay in Phuket, but after meeting some people in my hostel who were going, I decided to spend about 2 days there. My friends and I stayed at the Voyagers Hostel, which sits right on the beach, has the kindest and friendliest staff ever, and is 2 minutes walking distance from all the beach bars!
While I stayed on Phi Phi, I alternated between naps on the beach, hour-long kayak trips to random cliffs, and drinking endless bottles of Chang. If anyone were to ask me what to do while on Phi Phi, here are the go-to activities I would recommend:
Go to the Ibiza Pool Party
Rent a kayak with some people
Check out the beach parties
Eat all the food
Drink all the beer
13. Rent a scooter and go exploring
There are tons of activities that you can schedule into your trip to Phuket, but one of my favorite things to do while I was on the island was to rent a scooter and just go exploring. Phuket is littered with cool looking street art, awesome restaurants, and random temples that demand perusing.
I was fortunate enough to be staying at the Neighbors Hostel in Phuket Town, which was right next to a scooter rental place and offered a great discount for their guests (just 200 baht a day and whatever gas you need). They will ask for your passport as collateral, which is super normal, so definitely don't leave home (hostel) without it if you're going to grab a scooter for yourself!
14. Campus Coffee Roaster
One of my favorite thing about staying in hostels during my trips is the endless amounts of free coffee, and although I don't consider myself a coffee snob, the endless coffee I'm referring to is the kind that comes out of a foil package. And coffee snob aside, I will admit that I am actually addicted to coffee, and sometimes you need a true caffeine fix. Given that we were staying in Phuket Town, there were plenty of cafes in the area, but my favorite one was Campus Coffee Roaster.
This cafe not only offers a really relaxed atmosphere and delicious snacks, their coffee game is STRONG. We went there several times during our stay and got something different with each visit. Hot or cold, cappuccino or espresso, we never had a bad cup of coffee. Not to mention it's got plenty of space to set up shop if you need to get some work done.
15. Chalong Bay Rum Distillery
Another awesome thing you can do while visiting Phuket is to check out the Rum Distillery in Chalong Bay. A visit to the distillery includes a tour where you get to learn all about how the rum is made. Take a look at the entire production line behind the scenes, and even complete a cocktail workshop where you get the chance to make all kinds of cocktails that include Chalong Bay Rum. You get to wrap up your trip by relaxing and sipping on all the delicious cocktails you've just made!
16. Thai Cooking Class
As you eat your way across Phuket, you'll probably notice two things. One, all the food is absolutely delicious. Two, it's very different from the Thai food you're familiar with from your own native country. If trying and experiencing new food is one of your favorite things about travel, then you definitely need to sign up for a Thai Cooking Class. By taking a class, you'll have the chance to shop for your local ingredients, learn how they're used, and make your own masterpieces before eating them!
17. Phuket Elephant Sanctuary
While certain countries in Southeast Asia are getting better about this, there were still a few places in Thailand and Cambodia where I saw elephants either being ridden or forced to do tricks for bystanders with little food or room to roam. In addition to not participating in activities that subject the elephants to cruel treatment, another thing you can do in Phuket is visit the local Elephant Sanctuary. You'll have the chance to meet the elephants, learn about them, and support ethical treatment of elephants.
18. Monkey Hill
For this activity, it's all in the name! There's a spot on Toh Sae Hill known as Monkey Hill (the highest spot in Phuket) where roughly 400 macaques come and hang out in groups all over the hillside. The base of the hill hosts a shrine where locals honor three different spirits – Toh Sae Dang, Toh Sae Dam, and Toh Sae Kaow. If you want to check out Monkey Hill, keep in mind that while monkeys typically don't attack humans, they have been known to steal a phone or hat every now and again – so just keep an eye on your things.
19. Phang Nga Bay
Island hopping is probably one of the most popular activities all across southern Thailand, let alone Phuket. But without a doubt, one of the best island hopping tours that you can do will take you through Phang Nga Bay. This bay holds about 40 small islands – all beautiful, and full of caves, mangrove forests, caves, and secret beaches – but it is also home to the famous James Bond Island! Spend a day exploring different islands, and checking out this unique rock formation that's such a big hit in Hollywood!
20. Khao Rang Viewpoint
Phuket's a beautiful place, and what better way to see it than from an awesome vantage point? Sitting above the northwest part of the city center, you can find the Khao Rang Viewpoint that is home to one of the best views in Phuket. It offers a bird's eye view of Phuket town, nearby islands, and the rolling, forest-covered hills that wrap around the city. You can also see the island's "spine" where Big Buddha sits! The best part, though? There are a few restaurants and bars at the top of the hill where you can enjoy a delicious lunch and take in the panoramic view at your leisure.
Planning a Trip to Phuket
I'd heard lots of stories about Phuket and I will say that it definitely lived up to my expectations. There was so much stuff to do, I never had a boring day. I will say this though, Phuket is definitely the tourist city of Thailand and it shows. While that's not necessarily a bad thing, there's a way to visit Phuket strategically if you want to avoid a tourist-y type of trip. Definitely stay in a place that's off the grid (my vote is for Phuket Town over Patong Beach or Bangla Road), and ask the staff at your accommodation for recommendations.
All that being said, my favorite things about visiting Phuket, in no particular order, are:
Hanging out at Nai Harn Beach
Taking a Stand-up Paddle Board trip
Visting Ko Phi Phi
Finding the street markets
Going scuba diving
Did you enjoy this itinerary for Phuket? Then give it a pin and save it for later!