I'm a little more than halfway through my month in Thailand and for the most part, I've been hanging out in the southern part of the country. Based on what I've seen and done so far, I couldn't imagine how northern Thailand could stack up against its southern counterpart.
Southern Thailand was a dream. The hot weather was perfectly matched by all the beaches, and there were countless places to visit — night markets, fun bars, cool cafes, and beautiful temples! I had a blast in Phuket, lost my dignity in Koh Phi Phi, and couldn't stop smiling in Krabi — but dammit if I also didn't just fall in love with Chiang Mai.
In total, I spent about 10 days in Chiang Mai. You can easily "do" Chiang Mai in 3 or 4 days, but I was in absolutely no rush to leave this city. Compared to Bangkok, I found it infinitely less crowded and hectic, and in comparison to Phuket, it was a million times less touristy. And as someone who works and travels at the same time, the availability of activities paired with opportunities to get off the grid and crank out some projects was perfect.
In a rush? Pin now and read later!
So with 10 days on hand, here's everything that I did during my visit to Chiang Mai!
Where to Stay in Chiang Mai
Before I jump into all the fun things you can do in this awesome city, let's talk about accommodation.
Whenever I visit a new city, I usually pick just one hostel to stay at so I don't have to keep packing and unpacking my backpack. But since I was staying in Chiang Mai, I decided to split my time between two VERY different hostels.
Khunlaung Hostel
The first place I stayed at is called Khunluang Hostel. Staying here was an absolute dream. My sister and I aren't big partiers, at least not every day that we're on holiday, and we opted for something that had a more homie feel. We couldn't have picked a better spot.
Khunluang was right in the middle of the Old City, just a few walks from some amazing temples and markets, and minutes from the fun bar scene.
As for the inside, this hostel nailed the comfy, boho/industrial vibe that everyone shoots for on Pinterest. But most importantly, the sitting areas, dorms, and bathrooms were all spotless. All the beds were outfitted with a personal mirror that doubled as a locker, reading light, a power outlet, and curtain so that you could enjoy some privacy — a rare thing in a hostel.
This was by far the most comfortable hostel I've ever stayed in, and it also wasn't a bad place to get some work done, either. For people who want to enjoy Chiang Mai as well as a good night's sleep, Khunluang Hostel is the perfect option.
Bodega Chiang Mai
The second hostel that I stayed at was the Bodega Party Hostel in Chiang Mai. Now, I know I said that I'm not a big partier, but stick with me because there's a logic here.
My sister planned to stay in Chiang Mai for 3 or 4 days, and during that time we had quite the laundry list of things we wanted to see and do while she was there. But once she left, I was going to finish the Thailand leg of my journey on my won, and most importantly — HALLOWEEN WAS HERE.
Halloween is my favorite holiday; there was no way I was going to stay in a quiet hostel where people mostly keep to themselves. Plus, I'd heard from several people that Bodega's a great place to stay at (for partying).
As for the hostel itself, it turns out there are actually two Bodega locations in Chiang Mai: one in Old Town and one about a 10 minutes walk outside the Old City walls. I had intended to stay at the one inside Old City since everything is so close, but I actually booked the wrong one!
It ended up being a happy accident, though, because after seeing both hostels, the location outside of Old City was easily my favorite between the two.
Of the two Bodega Hostels, their Thapae location is their newest one. This hostel includes a bar, party area, pool, and lounge area, as well as an area where you can park rented scooters or sun bathe! Plus, it's only a 10-minute walk from Old City, so you're still where all the action is.
The Bodega Party Hostel is staffed by super friendly employees who are always nearby if you need help picking a tour or ordering some hangover food. Every day they have different activities planned, including trips to the Night Market, beer pong tournaments, day trips to the Grand Canyon Water Park, afternoon games of beer cricket, pub crawls, and more! Plus with their nightly shuttles between their Thapae and Old City locations, you're never too far away from a party!
16 Things To Do In Chiang Mai
1. Walk Around Old City
As a rule of thumb, if I'm visiting a city that has a concentrated city center or an established Old Town, I typically stay there since the majority of hostels can be found here and there's a lot to do that's in walking distance. So when it came to picking a place to stay in Chiang Mai, staying in their Old City was a no brainer.
Since I had checked into my hostel pretty late at night, I didn't have a chance to go exploring Old City; so the next day I got up early and went for a very, very long walk. I was completely stunned by all the cool shops, cafes, temples and parks that were just inside the Old City. I could've stayed in Chiang Mai for a month and wouldn't be able to see all it had to offer. But given the number of neat places to eat or grab a drink (and not to mention the weekly Night Market!) exploring Old City on foot was a daily activity that never got old!
2. Wat Chedi Luang
Visiting Wat Chedi Luang was one of my favorite activities that I did in Chiang Mai during my visit. Wat Chedi is the site of a Buddhist temple that was built in 1441, and while it's likely the largest structure that was builtin ancient Chaing Mai, the top of the chedi was destroyed. By what? We're not sure. It could have been brought down by 16th-century earthquake or a casualty of skirmishes between Chiang Mai and Burma in the late 1700s.
The entire site of Wat Chedi Luang hosts a number of temples, chapels, pavilions, and statues that depict elephants, naga, and even a standing Buddha. At the main part of the site, you can see where restoration is taking place on the chedi and stupa. I easily spent an hour or two walking around this amazing site, which is conveniently positioned right in the heart of Chiang Mai's Old City.
3. Wat Doi Suthep
Another great temple to visit is the one that sits on top of Doi Suthep and overlooks the whole city. Not only do you get to admire the gold plated chedi, which stands almost 80 feet high, and the surrounding temple grounds, but you also get to enjoy the surrounding national park, which hosts three peaks — including Doi Suthep — and 62 square miles of dense forest in every direction. This unique blend of culture and nature was easily one of the best sites in Chiang Mai and really easy to get to!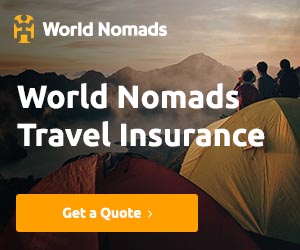 4. interact with elephants
If you walk around Thailand, one thing you'll notice is that there is no shortage of elephant pants. Elephants are a very big deal to both locals and travelers who come to Thailand, and for the longest time, the most common way that people interacted with elephants was by visiting a "sanctuary" to ride them. Fortunately, the tourist industry is taking a turn and doing away with these forms of reserves (although plenty of elephants are still mistreated in a variety of ways).
When my sister and I came to Chiang Mai, we signed up for a day trip to the Elephant Nature Park — a rehabilitation center that is dedicated to rescuing elephants who have been harmed by unethical tourism, illegal logging, or forced breeding. And while the sight of many broken and injured elephants was hard to take in, seeing the beautiful reserve that they call home and the family bonds they have formed was an absolute joy to see. During our day trip, we had the chance to feed the elephants, learn about their habitat from our knowledgeable guide, and walk around the deserve to see how they interacted together.
If you plan on visiting the elephants in northern Thailand, definitely do your research and find a company like the Elephant Nature Park who has created a safe home for the elephants, rather than one that's interested in exploiting the elephants in any way.
5. Explore the City on a Scooter
When it comes to exploring Chiang Mai, there are several ways you can get around — walking, taking a Grab, or hopping into a tuk-tuk are just a few options. But there really is no better way to explore a new city than from the back of a scooter.
Renting a scooter is a fairly quick process in Chiang Mai, like most other places in Southeast Asia. And if you're staying at a hostel, 9 times out of 10 you can work with them to arrange a scooter rental.
Keep in mind: there is a very good chance that you will get pulled over by the local authorities and issued a fine for driving a scooter without having a license. This happened to my sister and I, as well as 20 other Westerners, and while we were a little bummed about having to pay a fine, you're basically purchasing a temporary license. The authorities will give you a "receipt" for your fine that you can present to any officers if you get pulled over in the next three days, exempting you from paying a second fine. So yeah, you might have to pay a fine, but we only paid 500 baht and we had temporary licenses for the next three days.

6. Grand Canyon Water Park
I love me a good water park, but the Grand Canyon Water Park just outside of Chiang Mai was one of the coolest ones I've ever visited. The park is situated inside a quarry and has an absolute arsenal of aquatic attractions, including:
Two inflatable obstacle courses — one for kids and one for adults
2 giant slides
Floating trampoline
Zipline
Wakeboarding area
Kayaking
Aqua skippers
Bonus for the adults: there are two bars on-site!
If you're planning on going to the Grand Canyon Water Park, definitely try and go with an awesome group of people. I went with about 15 people from the Bodega Party Hostel and we all had an absolute blast.
I think the best part about my visit to the water park was that within 20 minutes of playing on the obstacle course, my group and I were absolutely wiped out, and to our utter humiliation, we realized we had accidentally been playing on the kids' obstacle course the entire time instead of the adults. We all need to work on our cardio and drink less beer!
7. Go to the Night Market
I got my first look at the Night Market the day I landed in Chiang Mai with my sister. On our way to the hostel from the airport, we had to randomly evacuate our Grab because our driver couldn't go any further down the road — everything was blocked off for an absolutely enormous market.
My sister and I grabbed our backpacks out of the trunk and started working our way through the crowds and stalls that surrounded us. Between the food, local goods, and pop-up bands, we were pleasantly overwhelmed by this weekly night market that was parked right outside of our hostel.
The best thing about the Night Market is for how big it is, all traffic is blocked off, leaving the roads open for just people on foot. I went here on two different occasions with my sister and then some friends from my hostel, and each time we found some of the best food and local souvenirs for insanely good prices!
8. Eat Khao Soi
One thing I quickly learned about Chiang Mai is that you can't leave this city without having tried the famous dish khao soi! I had heard great things about this meal, and of all the delicious food I had eaten across southern and northern Thailand, khao soi definitely makes the Top Three in my opinion. The coconut curry soup was served in the northern style with crispy, deep-fried egg noodles, boiled egg noodles, shallots lime, ground chilies, and pickled mustard greens. People typically eat it with some type of meat, but I opted for the tofu version and give it a strong 10/10!
9. North Gate Jazz Co-op
I had heard about the North Gate Jazz Co-Op from a friend of mine who works as a tour guide (so basically I take all of his suggestions incredibly seriously, haha), and after going there one night, I can see why he recommended it so highly.
Located on the north side of Old City's moat, this live jazz bar is one of the best places to enjoy a night out in Chiang Mai. They've got a solid line up of musicians who all play true jazz classics, all of whom regularly perform live. You've got to get there early, though, if you want a sit in the actual bar and not at a table that's on the sidewalk outside the establishment. Yeah, they're that crowded!
10. Doppio Specialty Coffee Shop
Because I work and travel, there are some days that I have to devote completely to work and not outside exploring. Given that it's Chiang Mai, there's no shortage of cafes or coffee shops to hunker down with your laptop and notebook, but one of my favorite places to get a caffeine fix and some work done was the Doppio Specialty Coffee & Cult Cafe.
Not only does this coffee shop have plenty of seating and power outlets (not to mention reliable Wifi), but they also have some of the most unique beverages and a wider range of coffee roasts that I've seen in Thailand. They offer hot beverages like the Satan Latte and the Godmother Mocha, and also cold drinks like the Shakerato from Hell and the Nasty Granita.
And for people who take their coffee very seriously, they have roast options literally from all over the world. Just to name a few, they bring in coffee from Sydney, Spain, San Francisco, and even Italy. As a legit coffee addict, I would 10/10 recommend this cafe to anyone who's near Old City Chiang Mai.
11. Graph Cafe
Another great coffee spot in Chiang Mai is Graph Cafe, a super stylish, minimalist cafe located in the heart of Old City. The owners have described their establishment as a cafe for the coffee lover — and they've worked hard to live up to this statement.
The cafe offers a variety of unique beverages, including a delicious cold brew, a charcoal mix coffee, as well as a concentrate, single-origin and sweet blend of coffee. Their drip coffee is also brewed from locally sourced beans from Pa Miang.
Alongside Graph Cafe is the restaurant Graph Table that offers delicious brunch, several pasta dishes, and a number of different pizzas that are all homemade and made with care.
If you have time during your trip to Chiang Mia, definitely try and visit both their cafe and restaurant!
12. Asa Vegan Kitchen & Studio
I found the Asa Vegan Kitchen & Studio by a very happy accident. I was walking down the street from my hostel towards Old City and saw a quirky handmade sign that advertised daily yoga classes. Regular exercise had been a tricky thing to maintain while I was on the road, and I had been looking for a place near my hostel to do some yoga two or three times a week. So I walked into Asa to learn a bit more.
The first thing I learned was that they clearly made amazing food because the little cafe on the ground floor smelled amazing. Secondly, I learned that in addition to their daily yoga classes, they also offered regular workshops like their Krathong (traditional Thai lantern) making session, offered their homemade food like granola and peanut butter for wholesale, and even sold locally made products like toothbrushes and bags that promote the community.
It goes without saying that I spent several mornings during my stay in Chiang Mai at Asa not just for their yoga, but also for some of the best vegan breakfast that I've ever eaten!
13. Wat Phra Singh
Wat Phra Singh temple is Chiang Mai's most revered place of worship, and for good reason. The first thing you notice about this site is the massive wí-hahn, or sanctuary, that's covered with beautifully intricate mosaics. As you walk around, you'll be greeted by carefully kept gardens and equally prestigious buildings within the temple grounds. If you make your way towards the south part of the temple grounds, you can find the famous Phra Singh, or Lion Buddha, seated near the chedi.
With its striking temple grounds, gilded statues, immaculate mosaics, and charming pavilions, Wat Phra Singh is easily one of the most unique and beautiful sites you can visit in Chiang Mai. Not to mention it occupies such a culturally significant place in the hearts of the locals and pilgrims who come to visit the famous Lion Buddha.
14. Chiang Mai National Museum
Opening its doors in 1973, the Chiang Mai National Museum serves as a repository for northern Thailand's art and culture. In particular, the museum hosts a series of exhibits and artifacts that are remnants of the Lanna Kingdom, which ruled the North of Thailand and called Chiang Mai its final capital (the first one was Chiang Rai).
If you need a break from the heat of the city or a unique culture fix, the Chiang Mai National Museum is the perfect way to spend an afternoon.
15. Visit the Rajapruek Royal Park
The last day my sister and I spent together in Chiang Mai, we decided to rent a few scooters (see above section for our scooter debacle that day) and go visit the Rajapruek Royal Park. It was a bit of a drive away from our hostel in the Old City, but the roads are so well maintained in Chiang Mai and surrounded by pretty scenery once you get out of Chiang Mai proper that it makes for a very enjoyable drive.
Once we got to the park, we purchased our tickets and then jumped on our shuttle that took us to the first of many stops.
The park itself is pretty large, with multiple attractions that are all concentrated around an inner loop. The shuttle takes you from the main station to the New Theory Agriculture Garden, then the Orchid Pavilion, the International Gardens, the Royal Pavilion, Shaded Paradise and the Tropical Dome before dropping you back off at the entrance.
My sister and I spent the majority of our time in the Orchid Pavilion, the International Gardens and the Royal Pavilion. All of the sites were beautiful, but they couldn't compare to the stunning Royal Pavilion.
As the center piece of the entire park, the Royal Pavilion sits at the far end of the complex up on a hill. The main temple is surrounded by ornate staircases and carefully kept, immaculate grounds. There are flowers, big leafy trees, manicured gardens, and cobblestone walkways all around the building. Once inside, you're in a wash of ornate mosaics that are primarily gold and red in color. This was easily one of my favorite stops in Chiang Mai, and a great way to spend an afternoon outside of the city.
16. Zoe in Yellow
Among all the bars that are scattered across Chiang Mai, Zoe in Yellow is famous among backpackers. The pavilion-style bar sits within a larger complex of open-air bars in the Old City and is known for its loud music, strobe-lit dance floor, and cheap beer. Things don't really pick up until 11 PM or so, but once they do, the dance floor turns into an all-out rave.
I went to Zoe in Yellow on my last night in Chiang Mai so that I could end my visit with a bang and I wasn't disappointed. I accompanied the raucous Bodega Party Hostel from their Old City location to Zoe in Yellow when it was time to take the party out of the hostel and into the streets. We all had a blast dancing to the cheesy dance numbers that get everyone on their feet and throwing their hands in the air until the wee hours of the morning. It was the perfect way to bid farewell to such an amazing city that I'd come to love.
Did you like this itinerary for Chiang Mai? Then give it a pin and save it for later!