Although it's Cambodia's second largest city, Battambang boasts a small-town friendliness and idyllic charm that draws more and more travelers each year.
Seated right on the Sangker River, this laid-back city is surrounded by beautiful countryside, charming villages, gorgeous temples and mysterious ruins. And for the adventurous traveler, Battambang has a surprising amount to offer.
In a rush? Pin now and read later!
But before I cover my favorite things to do in Battambang, let's chat accommodation.
Where to Stay in Battambang
During my trip to Battambang, I stayed in a hostel (that also doubles as a really cool pub) called Here Be Dragons.
Alongside the daily tuktuk tours, the hostel also hosts different events every night, including:
Sunday – Yoga at 5 PM ($2 fee) and Movie on the Roof at 6:30 PM
Tuesday – Yoga at 7 PM ($2 fee)
Wednesday – Pub Quiz at 8 PM (winners get a prize!)
Thursday – Yoga at 7 PM ($2 fee)
Friday – Cocktail Party from 5 – 11 PM ($2 cocktails!)
Saturday – Organic Market from 9:30 AM – 12 PM and Barbecue
Click here to book your stay at Here Be Dragons hostel!
10 Things To Do in Battambang
1. Wat Ek Phnom
Located right on the Sanke River sits the Hindu temple Wat Ek Phnom. This Angkorian temple was built in the 11th century by King Suryavarman. While this site is partially collapsed, the ornate carvings and large Buddha statue that leads to the pagoda. When you get to the temple complex, the pagoda will lead you to the collapsed ruins of the temple, which is surrounded by beautiful countryside and bodhi trees.
2. The Bamboo Train
No trip to Battambang would be complete without a ride on the famous bamboo train! This improvised railway has been attracting visitors for quite some time now, and is a great way to get a view of of Battambang's countryside, rice fields, and local people. The bamboo cart can hold roughly 5 people and reach speeds of 50 kilometers an hour. The halfway mark where the train turns around also has a small market where you can purchase some snacks or souvenirs, and have a chat with the people that work there!
3. Phsar Nath Market
A trip to Battambang would be remiss without a visit to the Phsar Nath Market. Housed within a block of art deco architecture, this market is a great place to meet and chat with locals, as well as stock up on produce, clothes, electronics, souvenirs, and anything else you can think of! Plus, you can also get your fill of delicious street food.
4. Wat Banan
The ruins of Wat Banan, also known as Phnom Banan, are another one of Battambang's hidden gems. Located just 13 miles south of the city's center, Wat Banan was built in the 11th century and is a fantastic showcasing of ancient Khmer architecture. Because it's also situated at the top of a peaceful hill, you also get to enjoy the nice view and relaxing vibe.
5. The Killing Caves
Like most countries, Cambodia has a dark past. In the 1970s, the Communist Party dubbed the Khmer Rouge, led by Pol Pot, forcibly ruled Cambodia and maintained a regime that forced the country back to a agrarian state and killed off the educated class. This time period saw thousands of Cambodians murdered and many forcibly removed from their homes. Visiting the Killing Caves, although tragic, is an important part of understanding Cambodia's complicated past, culture and people.

6. Bat Cave at Sunset
Located near the Killing Caves at Phnom Sampou, you can also find the famous Bat Cave. Watching the thousands of bats leaving their cave at sunset is one of the most popular attractions in Battambang, and can take up to half an hour to see all of the bats fly off into the night. The scene is made even better with a cold beer in hand, which you can grab from one of the many street vendors or bars!
7. Phnom Sampeau
Another great place to visit is the beautiful temple at the top of Phnom Sampeau. This complex is situated at the top of a small mountain, and – in addition to its pristine temples – also offers one of the best panoramic views you can get in and around Battambang. Plus, it's positioned right by the bat caves and killing caves memorial, so you can make your tuktuk ride go a long way.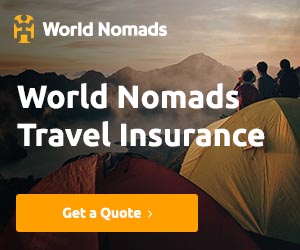 8. Battambang Museum
In addition to its temples and memorials, Battambang also has an awesome museum that boasts some truly great exhibits in a newly refurbished provincial museum, thanks to the Friends of Khmer Culture. Housed in the museum are beautiful Angkorian lintels and statues, as well as some specific pieces from Prasat Banan and Sneng. You can also find a detailed description of the pre-Angkorian, Neolithic period of cave-dwelling in the famous Laang Spean Cave.
9. Wat Somrong Knong
Located a few kilometeres north of Battambang lies Wat Somrong Knong. Built in the 19th century, this pre-Angkorian temple was temporarily used by the Khmer Rouge as a prison and execution site. It's estimated that around 10,000 people lost their lives here. Hosting a collection of ruins, modern temples, a primary pagoda, and memorials to those who died during the Khmer Rouge's rule, Wat Somrong Knong is a sobering, yet touching, tribute to Cambodia's dark past and the people who were affected by it. A trip to Battambang wouldn't be complete without taking the time to pay your respects and also learn about a significant period in Cambodia's history.
10. The Phare Circus
A great way to wrap your trip to Battambang is by visiting the Phare Ponleu Selpak Circus, where the performers do death defying stunts and tricks that will have you cheering in your seat. With shows every week, each performance includes a 10-minute traditional Cambodian dance alongside the main act. Not to mention there's a bar onsite, so you can enjoy a beer with some friends, learn about traditional Cambodian dancing, and enjoy the some of the best acrobats in the country!
Planning a Trip to Battambang
Despite having a much more relaxed vibe compared to other tourist hotspots like Phnom Penh and Siem Reap, Battambang has no trouble attracting visitors each year. And these same visitors have no problem finding reasons to linger in this riverside city.
In addition to all the sights and sounds that you can find in and around Battambang, another reason to visit this city is because it's well-connected to other great places to visit in Cambodia.
If you're planning a trip to Cambodia, you can easily squeeze one or two days in Battambang, as it's right between traveler favorites like Phnom Penh, Kampot, Siem Reap, and Sihanoukville.
Without a doubt, Battambang was one of my favorite places to visit in my 3-month trip to Southeast Asia. I got to meet some of the coolest people this world has to offer, and I think a lot of that has to do with the quality of traveler who finds themselves drawn to a city like Battambang.
Have you been to Battambang? Let me know in the comments below, and feel free to email me some of your favorite activities and places to visit in Cambodia's second-largest city!
Did you like my action-packed, adventure-filled itinerary for Battambang? Then pin it and save it for later!