Siem Reap is best known for being the home of the world-famous Angkor Wat temple, but the city doesn't stop and end at this amazing temple complex. There are countless of fun activities and attractions to keep you busy during your visit.
That's why I've put together this extensive list of my favorite things to do in Siem Reap. It covers all the basics:
Food
Shopping
Hiking
Sight seeing
History
Culture
So without further ado, let's get to it!
In a rush? Pin now and read later!
25 Awesome Things To Do in Siem Reap
1. Angkor Wat
Siem Reap is an incredibly fun city that draws thousands of visitors each year, but the main reason so many people make their way to this particular corner of Southeast Asia is to explore the dazzling ruins of Angkor Wat. This world-renowned temple complex is one of the largest, detailed, and well-preserved collection of ruins in the world. As one of the Seven Wonders of the World, this temple site has captivated people for generations. Sprawling many miles, Angkor Wat is comprised of the famous Bayon Temple, Ta Prohm, Angkor Thom South Gate, and of course Angkor Wat proper. Be sure to give yourself at least 3 days to explore these ruins when you visit Siem Reap.
2. Pub Street
Siem Reap is famous for two things: Angkor Wat during the day, and Pub Street at night. This infamous road is home to a never ending row of bars and restaurants that are still just bars. Everywhere you look, you can find an awesome happy hour deal with beers going for $.50 each! What better way to relax after hours of temple hopping?? The party really gets going after the sun goes down, with lots of loud music, dancing, and scorpions on a stick. Man, what a combo. If partying isn't your thing, I advise getting back to your accommodation by 9 PM, which is hopefully not located right on Pub Street like mine was
3. Night Market
No matter how many crazy things I see or do, visiting the local Night Market is still one of my favorite things to whenever I visit a new place. Not only is it a great place to get some souvenirs, artwork, or clothing, it's also the best place to get authentic and delicious local food. I think 85% of the meals I had while traveling through Southeast Asia were street food, and Cambodia was no exception. The Angkor Night Market gets going around 5 PM, and usually stays open until midnight or so. Click here for directions to the market!
4. Kulen Mountain National Park
Although it's often overshadowed by the great Angkor Wat, Phnom Kulen should definitely be on your itinerary when you visit Siem Reap. Although it's located a 1.5 to 2 hour drive away from Siem Reap, there are so many things to do in the Kulen Mountain National Park that it makes a solid day trip. Perched right on top of the mountain itself sits the temple Phnom Kulen, where it's said that King Jayavarman II declared Cambodia's independence from Java, making it the birth place of the ancient Khmer Empire. When you visit Phnom Kulen, you'll get to see the giant reclining Buddha and the Thousand Lingas, which is famous for its life-giving waters. You can also visit what's considered the local playground at Kulen Mountain National Park, which are two main waterfalls and small markets leading up to the falls themselves. A day trip to Kulen Mountain National Park is definitely worth your time!
5. Floating Village
Another great activity to do during your trip to Siem Reap is to take a boat ride to one of the nearby floating villages. Comprised of houses and shops that sit entirely on stilts, you can get to know some of the locals and see how so many Cambodians make their livings right on Tonle Sap lake. The nearest village to Siem Reap is Cong Khneas, which means it's the most touristy, but there are other floating villages that you can visit, like Kompong Phluk or Kompong Khleang. Try and time your visit right so that you can watch the sun set over the villages and Tonle Sap lake!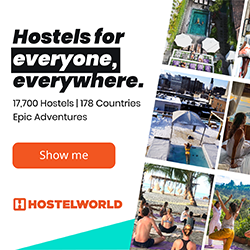 6. Landmine Museum
If you want to take a break from temple hopping during your trip, consider visiting the local Landmine Museum. This museum was founded by Aki Ra, a former child soldier whose job it was to plant landmines. When the war ended, he set out to remove and defuse all the bombs he had placed. Over time he amassed quite a collection of landmines, and began charging tourists $1 to see the defused bombs. Aki Ra then used this money to support children who had either been wounded or orphaned as a result of the landmines. The museum was relocated in 2006, but it still continues to host tourists and collect money for the children it sponsors, who have since moved closer to Siem Reap so they are closer to school. To visit the Landmine Museum, check out this map.
7. Food Tour
I've said it once and I'll say it again, one of the best ways to get to know a culture is through its cuisine. And what better way to get to know Khmer culture than with a Food Tour? Sure, you can walk down various streets in Siem Reap and try the street food you find at random. But joining a food tour means you'll get to learn about the culture behind the food you're trying. Not to mention you can be sure that you're trying authentic local dishes, and not food from the "tourist traps" on Pub Street.

8. Copper Etching WOrkshop
Like taking a local cooking class, one of the best ways to connect with the local culture in Siem Reap is through this Copper Bracelet Workshop. I signed up for this class through Backstreet Academy, and had the chance to craft my own bracelet by hand, as well as learn about the copper carving culture in Cambodia from a local Khmer coppersmith. The experience was both fun and relaxing, but I also got to learn so much about metal working and other parts of living in Cambodia from my instructor. If you have a free morning, definitely sign up for this workshop!
9. The Phare
Temples and floating villages aren't all that Siem Reap has to offer, and a trip here would be incomplete without a visit to Cambodia's Phare Circus. With shows every night, this is a great way to experience a different part of Cambodia's unique culture, as well as support a good cause. All the performers in the Phare are actually graduates of a program that was designed by ex-refugees from the Khmer Rouge, which offers art education to underprivileged children. All students attend for free, and the proceeds from tickets, merchandise and refreshments support them directly. Shows start every night at 8 PM!
10. Cooking Class
Of all the countries I visited during my 3-month trip across Southeast Asia, I have to say that Cambodia's traditional Khmer cuisine was one of my favorites. Their take on curry, noodles, and spices were some of the most unique and delicious things I've ever eaten. And the local signature dish amok remains to this day one of the top three things I ate after visiting 5 neighboring countries. So what better way to enjoy the local cuisine than by cooking it yourself? Take a cooking class at either Lily's Secret Garden or Champey, where you'll have the chance to shop for your own ingredients at the local market, and then concoct several delicious, local dishes to enjoy!
11. Siem Reap Brewpub
Although I enjoy a cocktail or Angkor beer as much as the next person, at my core I am a long-time lover of craft beer, and every now and again I need to indulge in an IPA. Lucky for me, Siem Reap's got an awesome microbrewery located right in the middle of the city. The Siem Reap Brewpub hosts a number of delicious, locally crafted beers, not to mention a number of appetizers, meals and desserts. Come hungry and come thirsty after a long day of exploring temples so you can enjoy enjoy a nice craft beer!
12. Royal Gardens
If you love history, local art and beautifully kept gardens, then you definitely need to visit the Royal Crusade for Independence Gardens. While it's usually shortened to just the Royal Gardens, this is the site where King Sihanouk and General Lon Nol planned the rebellion that granted Cambodia its independence from France in the 1950's. With its pagoda, shrines, and gardens, the park is enjoyed by visitors and locals alike. Be warned, though. The Royal Gardens have also earned the nickname "Bat Park" because of the many bats who have made themselves at home in the trees! The Royal Gardens spread across many acres along the river, where you can even find locals fishing. This is a perfect place to relax and unwind after a long day.
14. Stone Carving Workshop
Because I spent about 10 days in Siem Reap (which is 3 or 4 more days than you need to see everything), I had lots of time on my hand and was able to do another one of Backstreet Academy's workshops. The first workshop I did was their copper etching class, but I had to sign up for the Stone Carving Workshop after my friend told me how much fun she had. Like the copper workshop, I also got to learn about Cambodia's stone carving culture from a local craftsman, who taught me so much about both the technique and history of stone carving in Cambodia. Perhaps the most valuable part about this workshop though was the newfound appreciate I had for all the temples I had seen in and around Siem Reap. I easily spent over 3 hours working on my small candle holder made out of pink stone. But I get dizzy now just thinking about the amount of detailed carvings I saw at all the temples in Angkor Wat. If you have time to take this workshop, do it! And I would even suggest signing up before you visit Angkor Wat so you can understand first hand what it's like to sit down and carve stone with your bare hands.
15. Wat Preah Prom Rath
Often overlooked by visitors who are focused solely on exploring Angkor Wat, Wat Preah Prom Rath is another great temple to visit that sits right inside the city center of Siem Reap and along the river. With its colorful towers, ornate structures and pristine grounds, this temple is a great place to visit if you want to check out some local culture and history. This historic Buddhist temple hosts a reclining Buddha, a replica of a boat with a monk (don't forget to read his story about his travels in 1500 AD!), and a gallery of paintings on the temple's periphery walls. Don't forget to check out the pagoda, too!
16. Tonle Sap Lake
Located about 20 or 30 minutes from Siem Reap's city center lies Tonle Sap lake. Translated literally to "large, not salty river," Tonle Sap is an incredibly popular spot for travelers to visit. Both the lake and the attached Mekong River are home to several floating villages, as well as both Cambodian and Vietnamese people who live and work along the waters. Depending on the wet and dry seasons, the size of Tonle Sap can change drastically, but it remains critical year-long for the people of Cambodia. You can easily purchase a ticket for a boat ride to explore the lake and a floating village or two. I also recommend hanging out on the lake in the evening so you can watch the sun go down over the water!
17. Phnom Krom
While many travelers would consider Phnom Krom insignificant in comparison to Angkor Wat and other sites around Siem Reap, this small mountain ended up being one of my favorite places to visit during my stay. Not only is it a short hike to the top, you're rewarded with an Angkorian temple named "Prasat Phnom Krom," which is a Hindu shrine dedicated to the three main deities – Shiva, Vishnua and Brahma. Built in the 9th century by King Yasovarman, this hilltop temple has lost much of its details over the years. But the cluster of three sandstone towers are still a unique site. If you walk just a few years past the temple and through some brush, you can find yourself on the steeper side of Phnom Krom, which looks down on rice fields and green plains that stretch off into the distance. I was lucky enough to visit Phnom Krom just as the sun was setting over the rice fields, where I got to see one of the most beautiful sunsets I've ever seen.
18. Angkor National Museum
While most people visit Siem Reap with the sole purpose of exploring the famous Angkor Wat temple site, few people stick around to check out the Angkor National Museum. In fact, your trip to Angkor Wat would be even more worth while if you make this museum the first stop on your itinerary. With a variety of interactive exhibits, the Angkor National Museum has done an excellent job of creating a fun and educational experience that teaches visitors about the customs, traditions and beliefs of Cambodia's ancient and glorious Khmer empire. The collection of artifacts are well preserved and give you a great understanding of both the temples you'll see and the civilization that built them so long ago.
19. Khmer Massage
Another great activity to do in Siem Reap is to get a traditional Khmer massage, and luckily there's no shortage of places to get a massage. It doesn't hurt to do a bit of exploring if you want to get a massage, as prices vary quite a bit depending on where you go. If you've never had a Khmer massage, I have two recommendations. The first is to get a massage from a blind person, which is both a unique experience for you and a great option to support people in the community. My second recommendation is if you just want a foot massage. If you walk down Pub Street towards the "Made in Cambodia Market" (see #23 for more details), you'll find a large store front that's filled with lounge chairs in front of a huge monitor. You can pay $2 for a half hour massage while watching a really cool documentary about Angkor Wat on the projector in front of you. Relax and learn all at the same time!
20. Flight of the Gibbon
For my fellow adrenaline junkies and adventure addicts, do not leave Siem Reap without taking flight at the Flight of the Gibbon Angkor Zipline Park! Located in the jungle some 30 minutes from the city, you'll find a series of tree houses, sky bridges, platforms, and of course zip lines that are positioned on trees that are hundreds of years old! When you buy your ticket (and I advise you book a morning slot), you'll get to play on 10 zip lines, 21 platforms, and four different sky bridges, as well as two guides to help you navigate the complex safely. Come ready for some adventure!
21. Aspara Dance Show
For all the culture seekers and history buffs out there, no trip to Cambodia would be complete without seeing the mystifying Aspara dance – as depicted on the walls of Angkor Wat and other temples. Originating from both Hindu and Buddhist mythology, this Khmer dance demands talent, flexibility and elegance of the dancers, as well as six years to learn all 1500 steps. The ancient Aspara dance goes back all the way to the reign of Jayavarman VII, and was considered so special that the dances were performed solely for the king back then. The dance itself almost died out with the rise of the Khmer Rouge, but was revived in 1995 by Princess Boppha Devi. There are several places you can watch an Aspara Dance show, but I recommend you catch it at the Divine Sala Theatre on River Road. It is performed by the only spiritual dance troupe in Cambodia – called the Sacred Dancers of Angkor – and receives patronage from Princess Buppha Devi, as well as support from both UNESCO and the Dance and Music Conservatoire of NKFC.
22. Yoga Retreat
If you have extra time during your trip to Siem Reap, a great way to spend it is by signing up for a yoga retreat at Blue Indigo! Although incredibly rewarding, extended travel abroad can be stressful and comes with many challenges that can leave you drained and even fed up with traveling altogether. When this happens, I find it incredibly helpful to get off the grid and plug into an experience that provides both physical and mental release. I find that yoga retreats are perfect for this. They're great for connecting with others, incorporating some physical activity into your life that you might be missing while on the road, and help you adjust your mindset. Be sure to check out these different retreats!
23. Made in Cambodia Market – King's Road
We all want to find awesome souvenirs from our travels to bring home as mementos and give as gifts to our loved ones. But often enough, many of the goods we find at local markets have that tell-tale "Made in China" sticker or tag that reads "Manufactured in Thailand." While this is obviously a bummer if you're looking to buy genuine local goods, it's also troubling if you're hoping that the money you spend on your trip stays in the community you're visiting, rather than going to foreign companies. The Made in Cambodia Market is a small community of artisans and designers that come together to provide locally made goods. Founded in 2013, this market is a great opportunity for you to purchase products that are actually made locally, as well as support the direct income and skills development of local Cambodians!
24. Banteay Srey Butterfly Centre
Positioned just 25 kilometers north of Siem Reap lies Banteay Srey Butterfly Centre (BBC), an interactive butterfly exhibit with thousands upon thousands of butterfly species that are native to Cambodia. This is the largest butterfly exhibit in Southeast Asia, and not only does it let you get up close and personal with these beautiful creatures, but all of BBC's proceeds go towards alleviating poverty and supporting local communities. Plus, you get to learn about butterfly farming!
25. Old Market
Locally known as Psar Chas, Siem Reap's Old Market sits along the west side of the Siem Reap River, and is where locals go each day to purchase fresh produce, seafood and meat, as well as other goods and services. This is the oldest Khmer market in the city, and is jam packed with stalls that sell everything from antiques to silks, live sea food, and much more. There's also a huge food section where you can sample a surplus of Cambodian dishes!
Planning Your Trip to Siem Reap
Planning a trip to Siem Reap? Don't forget about accommodation! I've got two recommendations for you:
#1. One Stop Hostel
This hostel gets my vote for best digital nomad hostel in Siem Reap. Their WiFi is super reliable, the common area comes with plenty of comfortable work stations and power outlets, and the in-house cafe has delicious food that's reasonable priced. Not to mention the beds are both super comfortable and private. One Stop Hostel also has some of the best hostel bathrooms that I've encountered in Southeast Asia.
The only downside to this hostel is that it's located pretty close to Pub Street, and while that's super convenient during the day, it does take a turn for the loud once the sun goes down and you're trying to get some sleep.
#2. Mad Monkey Siem Reap
if you've done any traveling through Southeast Asia, then odds are you're familiar with this chain of party hostels. I have to give credit where credit is due, though. If you're looking for a fun environment with lots of socializing and endless activities, Mad Monkey Hostel is the way to go. It's right in the middle of Siem Reap, making it super convenient for you to hop around the city. Plus, it's got a Rooftop "Beach" Bar, complete with sand and delicious cocktails!
#3. The Hideout
Appropriately named, the Hideout is a clean, well-priced hostel that's roughly 2 kilometers away from Siem Reap's city center. While you do have to walk or grab a tuktuk to get to the city center and Pub Street, the trade off is you get some much needed peace and quiet. Complete with pool, free beers each day, and semi-private bathrooms in each dorm, this eco-friendly hostel is a great place to rest, relax, and casually socialize with your fellow travelers. Plus, the hostel has a great list of activities that they can book on your behalf. I signed up for their Kulen Mountain National Park day trip and had an absolute blast!
Did you like our action-packed, adventure-filled itinerary for Siem Reap? Then pin it and save it for later!